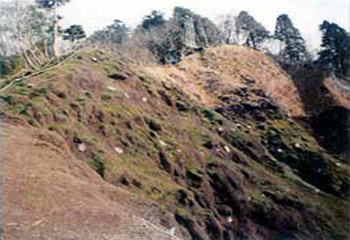 Mighty Net & Operation for the vegetation
Stretch the powerful and flexible wire mesh onto the slope and hold down the pumice in order to prevent the rock falling.It is effective to the site where weathering frequently happens. It boosts the greening because the natural seeds are easy to land inside of the net.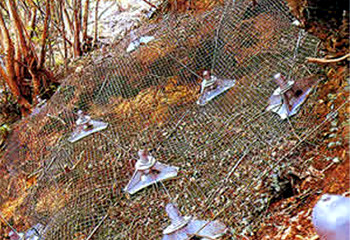 Non frame method
Without compromising the natural environment, it is a way to stabilize the slope.