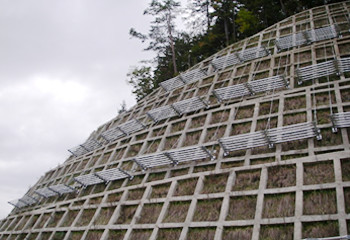 Avalanche prevention fence
To be able to install even steep or the soil raw.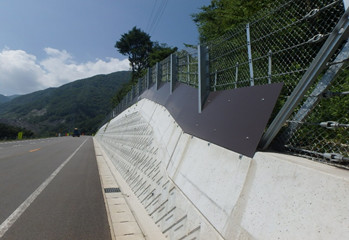 Cornice preventing plate
In the snow area, the snow is increased toward the leeward side, and form cornice (cornice snow eaves). Prevent vehicle accident, personal injury by falling snow that cornice caused.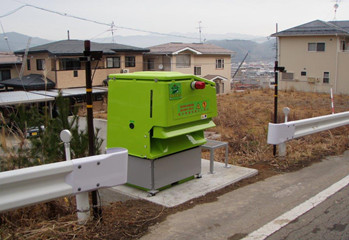 Fixed automatic snow melting agent spraying system
As the road surface freezing, it will spray a snow melting agent automatically. Prevent the road freezing at the hazard spots by wide enough range of spraying and stable spraying function. Battery-based type, Hopper is FRP product, so it sprays widely without the possibility of the corrosion.