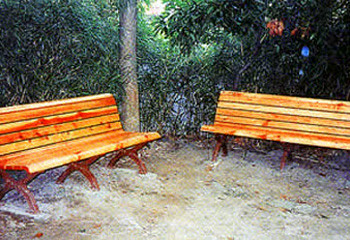 Wooden bench
It is a wooden bench, a friendly using the thinning material.
Wooden soundproof wall
The design of wood gives people a good impression and creates good landscape.
Because of the low thermal conductivity, impacts on the surrounding environment (ecosystem of plants and animals) are extremely small.
Absorb infrared radiation, it will contribute to the prevention of global warming.