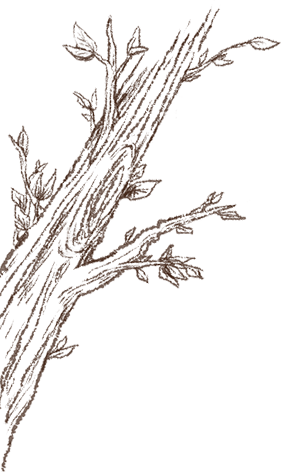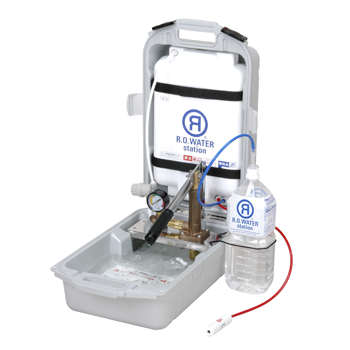 Portable R.O. System 911
Anywhere you go you can have a clean and drinkable water.
In case of emergencies, whether it is an earthquake or another type of disaster, water is a crucial resource.
Drinkable water can be made from all kinds of sources, bathtubs, rivers, rainwater, groundwater etc.
The portable R.O system is renowned worldwide for its reliability.
The world's first water purifier using nanotechnology.
Capable of disposing of bacteria such as Bacillus coli, viruses and chemicals as well.
Turn unclean water into drinkable water without the use of drugs.
Made to resist even during the worst disasters.
The system is easy to assemble, compact and lightweight.
This can be used to provide drinkable water when all the essential utilities are damaged.
Produce 2L water in 5 minutes and 600L water in a day (for 300 persons).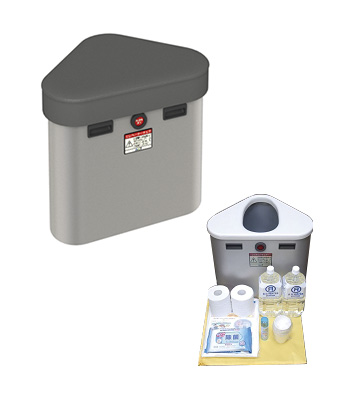 Elevator chair
The elevator chair is an emergency item to be used when trapped in an elevator.
This chair contains drinkable water and lamp and can be used as an emergency toilet.
Also you can have a seat in this chair.
No installation needed, simply place it inside an elevator.
No more stress, light, water and toilet all at your disposal.
Include an air freshener and a blind sheet to protect your privacy.
Security features are also included to protect the chair from mischiefs.
Improve the image of the facility pertaining to emergency preparedness.
The chair has an easy to understand sticker explaining how to use it in the case of an emergency.