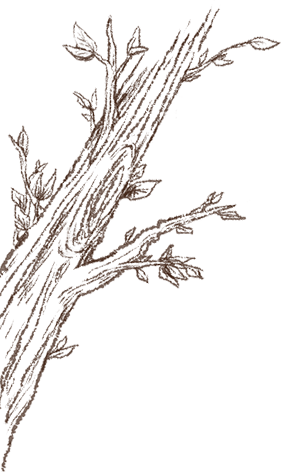 Conver it as a compact unit when the delivery.
It can be installed quickly and reduce 50% of the installation cost at most.
The container type is easy to install by connecting.
It is installed at waterworks in Germany.
The features
of SFL
Height
Flow
rate
Output
Turbine
diameter
Spin
rate
6.0m
1.8緕・/s
70KW
600mm
610r.p.m


H=3.0m Q=4緕・/s lOOkW (Europe)

H=2.0m Q=10.0緕・/s l80kW (Europe)

The container-type SFL contains full set of the systems needed to be operating such as Kaplan turbine, generator, control panel and guide system in steel container. It is designed less time-consuming to be installed, only taking a couple of days in the shortest, and it can reduce the construction cost by two third of original cost. (Domestic record in Germany)
SFL and Shionda's staffs (technical experts and designer of mechanical engineering, welding, electrical engineering and electronic engineering) will sufficiently design all the manufacturing processes of turbine.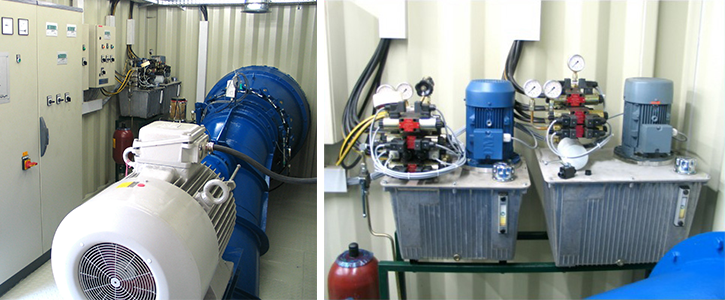 Inside of φ600 container-type SFL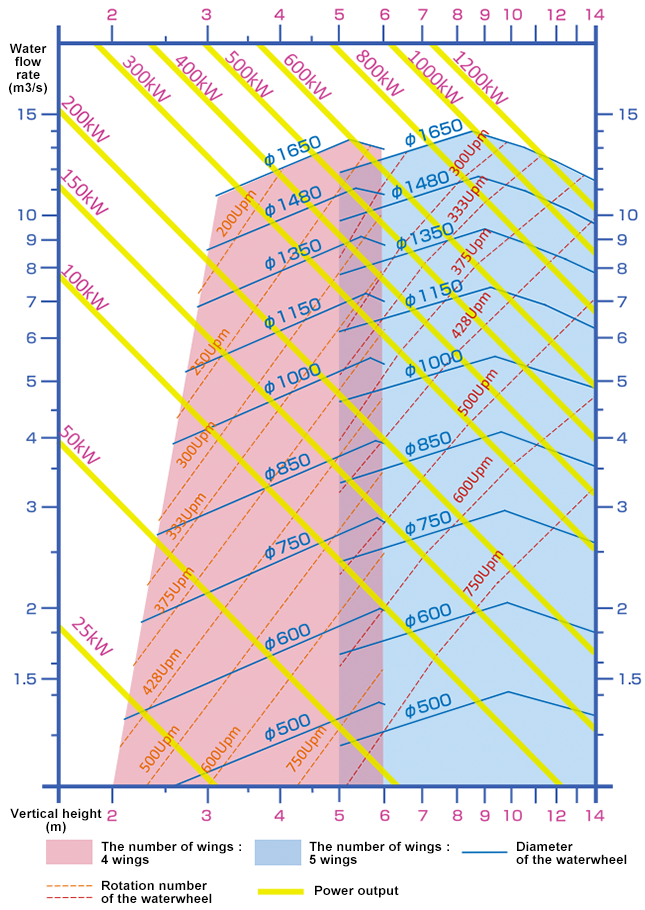 Hydroelectric power generation system designed as a locally consuming
VORTEX is a hydroelectric power generation system designed as a locally consuming. It can cover the electricity supply to be needed at evacuation sites in case of emergency.
The system effectively absorbs an air into the water. Therefore, aquatic habitat will be given positive influences.
Mr. Zotloterer, the developer of the system, originally designed this system so as to purify water in a pond.
Our innovative invention, VORTEX which is beneficial at energy and ecology, is now well-known abroad, especially around Europe region where the eco system is highly valued.
Based on aeromechanics, it has been developed from a purification system used for a pond utilizing a natural whirlpool.
It causes positive influences to aquatic habitat settling around the system by absorbing an air into the water using a natural whirlpool.
Only a little of pressure gap in water in front and behind of the generator. Good for fish because of the fish passage.
The unique design will attract people and make them more interest in environment we live.