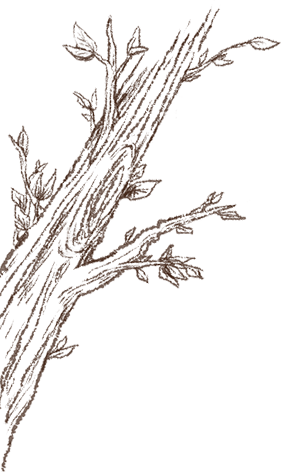 Luz-solar (amorphous) is approximately 9kg and Luz-solar Neo (crystal system) is even lighter than the Luz-solar (amorphous), which is only 8kg.
It can be installed on slate roof and folded-plate roof where has not been acceptable to install a solar photovoltaic power system.
Owing to the use of special metal fittings, it does NOT need a reinforce construction in the future. Therefore, approximately $20 million to $50 million cost-cutting can be feasible.
*as the 10kw system has been installed
The Luz-solar which has only thickness of 1mm can be easily installed on wall and curbed roof.
We arrange to install the solar system onto many kinds of buildings, such as factory, warehouse and gymnasium.
*Able to estimate from 50kw (300㎡of roof surface)

Heat resistance and able to generate electricity in the morning and evening hours
Heat-resistant Luz-solar system does not lose its power generation efficiency at the hot environment of the summer season. It generates electricity with wide range of lights from short to long wavelength light such reflected light.
Therefore, with the light that is hard to generate electric power for crystal type, this Luz-solar can generate a certain amount of electricity.
Luz-solar, a power generator using amorphous based thin film solar cellsis only 1mm for the module part (film part 0.1mm/ solar cell 0.1mm/ Fluorine steel plate 0.8mm), so it can be installed onto the curved roof such as a dome. Because of such features of 'thin' and 'light' and 'bendable', you can set up without making screw holes.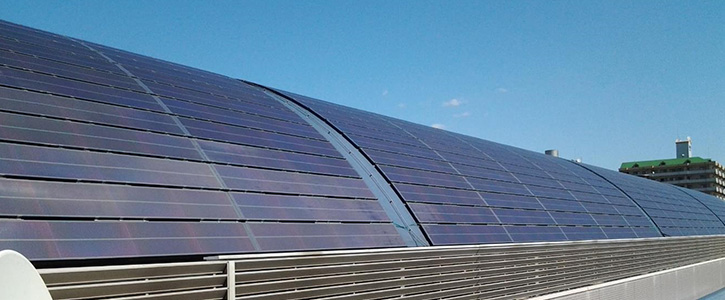 |   | Single crystal type | Polycrystal type |
| --- | --- | --- |
| Advantage | high power generation efficiency | heat-resistant |
| Disadvantage | less heat-resistant than the polycrystal type | less power generation efficiency than the single crystal type |
| Generating efficiency | 17% | 15.9% |
| Maximum output | 220W | 210W |
| Recommended location | comparatively low temperature location | comparatively high temperature |

Extremely light and able to install on a slate roof or folded-plate roof
This is the solar panel for firms and public institution. The weight of the Luz-solar NEO after the installation is only 8kg per 1㎡ which has only half weight of the current model.
It does not need a reinforcement work, so low total costs.
We propose the suitable solar cell module to the customers.
For more information http://www.fujipre-sales.co.jp/nozomi.html

Installation onto the inclined roof

Installation onto the flat roof

About slate roof


Slate roof is a thin stony roof which is known as one of the typical roofs. Due to its lightness, it is easy to install and cheap. Appear onto the roof of the factories and storage.
About folded-plate roof


It is designed focusing on the structure of the section. It is used for the steel frame-based buildings, such as factory and carport. Known as one of the typical roof construction.

Awarded a grand prize in Tokyo Business Summit
NETIS No. QS-120035-A

Generate the 920W even it weighs only 85kg. Available to load on a light car.
Easy to set up taking only 10mins. With the dust and waterproof luggage trolley. The solar cell can be rolled in compact size.
Can be placed on anywhere. Land, roof, even on the wall.
Convenience even at night and bad weather because of the 100Ah battery.
High durability against to falling, vibrating and impact. Usable next to the sea with the salt damage measurement.
The maximum power output 920W (460W version as well)
Battery capacity 100Ah (50Ah×2)
Meters for indicating remaining battery
Usable as main power supply
Fitted to the car
Available to add solar cell
Available to add extra battery


Solar cell sheet
460W (5 sheets) connecting

Every components
are fitted in a car

Can be rolled and make it compact


Power supply and battery unit

Optional for the frame
Light and flexible amorphous solar cell module is easy to bring by rolling it up and put in the storage. Also, it has high durability for continuous uses. It is strong in salt injury. Therefore, it can be used on the sea and, evacuating situation in the event of disasters, and it is also useful for outside work such as construction site. FKpower can be used in any situation and location.
Opened it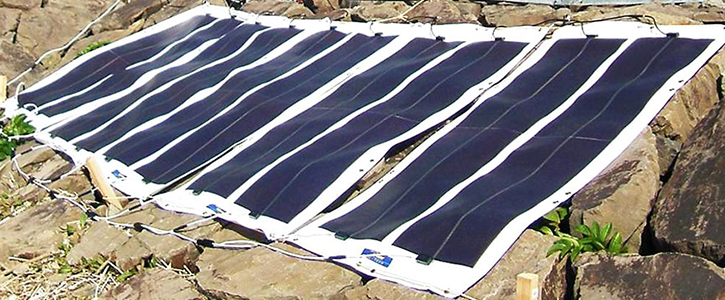 Solar cell sheet
*for 1 sheet
Size:Ll,890mm×H580mm / weight:Approx.1kg / Generation efficiency:DC158V/45W
Converter
size:W400mm×H300mm×T200mm / weight:Approx.5kg / Generation efficiency:AC100V/90W
*Does not include PC