Language

We, human beings have been creating the brilliant world and making the remarkable history for long time.
Owing to the past inventions, we have achieved to make our life condition better.
However on the way to create this flourish human world, we have sacrificed so many things in the past.
The one of them is natural environment where we live in today.
This fact is obviously visible through seeing daily news and we even feel that the planet is suffering from abnormal climate while we live in this world.
However we cannot live in the world without the energy we have been consuming.
For the future of the global environment, Shinoda Co., ltd. will help to create the world human being coexists with nature.
We propose a local production and consumption of natural and renewable energy.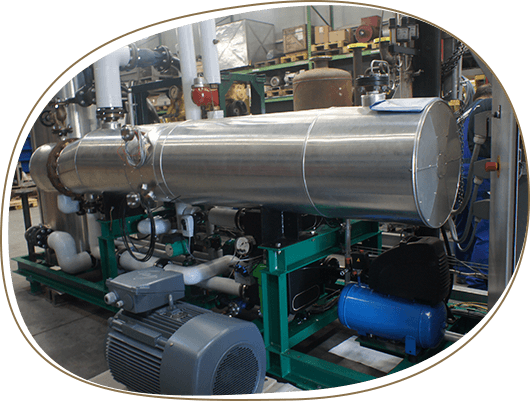 Waste heat power generation uses a low-boiling organic medium instead of water to spin a turbine for generating electricity.
It is remarkable as the brand new power generation system using geothermal heat and waste heat from biomass power generation and factory. Compared to the conventional power generation system such as solar and wind-power, it can generate electricity more stably and self-sustaining.